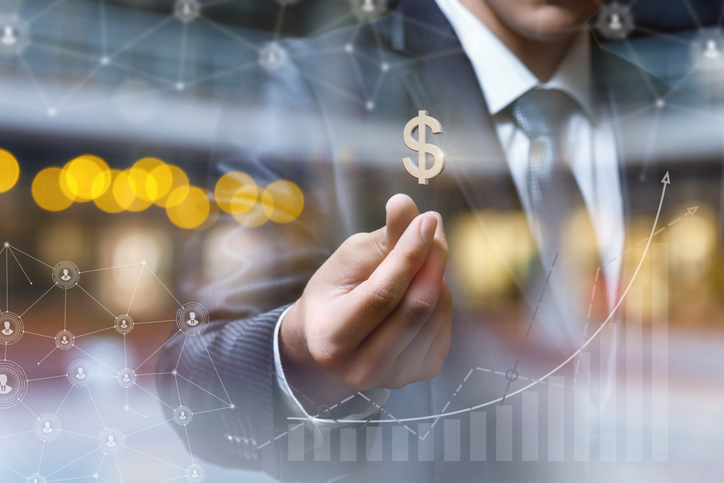 In wealth management, the focus is traditionally on optimising ways of conserving and growing net worth. But, as Dustin Serviss, founder of Serviss Wealth Management explains, that's only part of being a "Picture of Wealth". Our life portfolio is not only about the possessions – it's also about the memories.  
It's wonderful to meet you, Mr Serviss. Thank you so much for your time. Could we begin with what led you to the wealth management industry?  
Quite honestly, at my naive age of 22 and having watched the movies Trading Places and Boiler Room, I wanted to be a stockbroker and drive a Ferrari. This led to taking investing courses at night, taking Dale Carnegie public speaking courses on the weekends, and starting an investing mastermind club of five like-minded investors. We would meet at Starbucks on Sundays and review the Value Line publication for that week (believe it or not, it came in the mail). We would spend four hours and multiple coffees together reading and discussing different companies in the trade publication. We would each flag the companies we thought were interesting and then compare. The goal was to see if there were any companies that multiple people selected. Then we would decide whether to invest or not.    
As the founder of Serviss Wealth Management, how would you say this role has influenced your business and innovative perspectives? How do you stay up to date with the changing financial markets? 
With my name on the sign, I have what I consider my greatest currency at stake – my reputation. I am a user of my own services and often experiment with my own money before sharing new ideas with clients. When clients are asking about real estate, Bitcoin, and other alternative investments, there is no true learning like investing in it yourself. I experiment with planning strategies like investing contrary to news sentiment. I have bought commercial buildings to assess whether commercial real estate is similar to owning a blue chip dividend stock.   
Our goal is really to help people feel good spending their money, knowing they have set their finances up so they are still being responsible for their future.
Many of our clients are business owners and many have business partners. Being a business owner myself, I understand what it is like having to meet payroll obligations, or having a bank say no to a refinance. Or the other side of the coin, when you make a healthy profit in some years, having to decide what to do with it. Should you reinvest, pay down debt, upgrade your operating companies facility, or go on a trip of a lifetime with an ailing parent? Our goal is really to help people feel good spending their money, knowing they have set their finances up so they are still being responsible for their future.   
I host a podcast called "The Picture of Wealth", and we interview guests who are successful in their craft, yet really focus their life around amassing a diverse portfolio of memories, instead of possessions.   
From a planning perspective, we act as a general contractor inside a client's financial life. Since we do not make any of the actual buy or sell decisions with client money, we rely on the long-standing portfolio managers who are partners to Serviss Wealth Management. The portfolio managers stay up to date with all the economic, global, and company-specific insights, leaving us the ability to innovate on the planning side. We have continued to innovate using client management software and tools like Asset+Map to help make wealth management easier for clients to get excited about. If a client's gaps and opportunities are easier to see, then implementing or reviewing options is easier for that client. Using our tools, clients can compare options with the click of a button to make more confident decisions. One innovation that is not so obvious is that we have purposely kept our business small and boutique. We work with a handful of high-net-worth clients.  
What were the challenges the organisation faced during its early years and how have these obstacles contributed to its success and growth? 
Staying in business long enough to get the flywheel turning was the biggest obstacle. Since we focused on serving the high-net-worth market from day 1, we had a steep mountain to climb. I was 23 years old (believing I had life experience) and trying to connect with millionaires about their issues in life. It was a challenge, but those conversations and learning from a couple of mentors have paid off in the later years, for sure. Plus, having experienced myself what I thought wealth was when I was 23, to now seeing wealth in a totally different light at age 40 gives me perspective to help multiple personalities of client.  
Your company prides itself on providing excellent wealth management and financial planning services. Could you give us a general overview of how it all works?
When we meet a client for the first time, they will notice that we are conscious of their time right away. We use an online booking service, so the client can see directly into our advisors' calendars. This helps book virtual or face-to-face meetings quickly. Next, the client will notice we are very organised in the first meeting. Getting a feel for each other comes in the form of conversation, at the end of which we will have built essentially a dashboard for the client to take home and review. This dashboard shows them where they want to go, what they have in place, and what is needed to achieve a certain goal. From there, the clients will advise if they wish to go to phase 2, which is where we gather their fact patter – their investment and insurance paperwork. We will run through two review processes. In one, we send their details to four investment managers and ask them what they would recommend. Everything from risk allocation to specific stocks, to what the transition plan looks like, to ensure that tax planning is accounted for. We then get each manager to provide a written report on their plan with this client. In the second process, we review those plans and share them with the client. After disclosing the compensation we receive from each manager, we let the client decide which manager feels right for them.   
You mentioned that you will be releasing a book entitled Man's Picture of Wealth in the latter part of 2022. Can you walk us through the main concepts of your book and what it can offer wealth management industry leaders today?
I believe entrepreneurs and owners of businesses are frustrated with their current financial state or afraid of making a change, even when they make a good deal of money. This book aims to show them that they can live a better life through the BAM mindset – "Bare Ass Minimum", meaning the more you can allocate to living life means less is needed for saving/retirement – so that they realise they are closer to their dreams and goals and have time to spend with their partners and families and on leisure activities.  
If you have control of, yourself, your marriage and your finances, you will be better equipped to live happier (live better, be more wealthy overall, achieve a life of purpose, give yourself freedom/permission from your old self)   

Giving your "new lifestyle/mindset" a birthday and celebrating its being born when you finish the simple steps in the book, then celebrating each year. Naked BAM? 

Showing ways that demonstrate success and how this approach has proven to give better results than the reader is currently on track for 

Developing confidence in your financial decision-making 

A little effort now can make a big difference down the line 

Exercises for small, easy steps to make big shifts start to happen
How will these concepts redefine the industry as it adapts to the emerging trends?
For the modern client focused on working/living in a hybrid retirement model, they will have to be responsible for keeping up their health, mental wellness and nutrition regimes throughout their life.
Investment planning may not be the only realm that retirement planners will have to be in tune with. Real-estate ownership may be more desired by potential clients. Or, not planning to retire may be very real in the future. Clients may elect to start businesses that can be lifestyle businesses that they operate into their seventies. If they are working longer in a business they enjoy, they can potentially save less. Now good insurance planning will be essential as an advisor's responsibility. For the modern client focused on working/living in a hybrid retirement model, they will have to be responsible for keeping up their health, mental wellness and nutrition regimes throughout their life. More spent in younger years on supplements, quality food and wellness practices may offset insurance premiums that people currently pay for later in life. This is currently being studied, with no evidence showing whether one way to live is better than the other.   
Man's Picture of Wealth will surely capture the interest of people in the wealth management industry. Do you have any tips for those who would like to venture into asset management?
If one is considering getting into the industry, there are a number of facets to study – from the technical courses to various licenses and credentials – but the bulk of your time, and where an advisor adds the most value, is listening – listening to clients trying to articulate what they actually want; listening to signals given by spouses in meetings. The book has a whole section dedicated to communication strategies for couples to accomplish more "together" financially. Call it a couples' financial survival kit, since many divorces originate around a money topic.   
Lastly, you bring inspiration to your clients and to future generations of leaders in the wealth and finance industry. How do you continue to grow and develop as an advisor and leader? 
For the last 12 months, I have kept up to speed with my required continuing education, but I have given myself the permission to be more artistic, yet still be acting in a business capacity. For nearly two decades, I have always been studying industry-related extra courses. On this course break, we have brought forth the birth of nearly 100 episodes on the Picture of Wealth podcast and completed the book, Man's Picture of Wealth. These are artistic outlets that I have really enjoyed exploring. Even more recently, I have hired a junior advisor, who is being groomed to become a partner in the coming years. We have moved offices to a more modern, technologically focused, and social office environment. We have been running webinars for children of wealthy clients and the content is tailored to things they enjoy, yet their parents would not understand. We have reduced our advertising budget to almost zero, in lieu of allocating marketing to going on social outings, fishing trips, car racing afternoons and outdoor activities with clients and their friends.  The pandemic was hard on clients' social physique, and we are excited to be getting back out there in the real world, offline. This quality time allows us to fully understand what a client really wants, who they need to meet, or what solutions they need to see to accomplish their goals. 
This article was originally published on July 1, 2022.
Executive Profile
Dustin Serviss is a landlord and a tenant with a diploma in Civil Engineering. He has a successful wealth management business operating for more than 13 years. He has stories and battle scars of his own, he understands staffing, projections, operations, and where the blind spots lie for business owners. He is very well connected in the legal community as he is the trusted advisor to over 1100 lawyers and legal staff in BC. He holds a Chartered Life Underwriter (CLU) designation which is Canada's premier wealth transfer and estate planning designation. 
The views expressed in this article are those of the authors and do not necessarily reflect the views or policies of The World Financial Review.